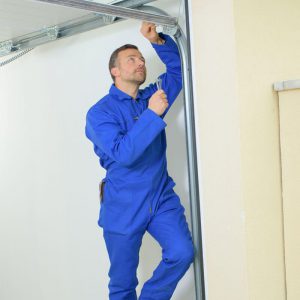 Your garage will undoubtedly be one of the most versatile spaces around your home. Whether you use yours to store your vehicles when they're not in use, if you've converted the area into a leisure or hobby room, or if you've decided that it's an ideal place for keeping your goods locked up securely at night – there's nothing worse than knowing that it isn't functioning as intended. At ABC Overhead Doors in Framingham The Middlesex garage door company, we have an incredible amount of experience when it comes to repairing doors, and our team are on hand right now to help you.
Why Choose Our Garage Repair Services?
If there's one thing that we know above all else, it's how to keep your garage door in working order. We've repaired thousands over the years and there isn't a single concern that would slow us down. Whether your garage door has suffered with aesthetic damage stemming from an impact or incision, or if the internal components of your garage have stopped functioning as expected and you're struggling to get inside – we are here to help.
We boast some of the most affordable prices throughout the entirety of Massachusetts, in fact our prices are so fair that our competition have given up on trying to compete. When compared to our level of expertise, our knowledge and our attention to detail – you have a service that doesn't just take care of you and your requirements, you have a collection of trained repairman that want nothing more than to get your garage door functioning again.
There can be a whole load of things that can go wrong with your garage door, and fortunately we are well versed at dealing with each and every one of them. From replacing faulty components that have caused your spring to seize up, all the way to reinforcing your insulation within your garage door so as to better insulate your home and garage in general – we've done it all and we are here to take your call right now.
Don't Hesitate to Get in Touch
If your garage door could do with a repair, call our friendly team today and we'll schedule you in for a repair session. We promise to turn up at a time to suit you, and we'll even go as far as to maintain your garage door to avoid damage or deterioration taking place in the future.