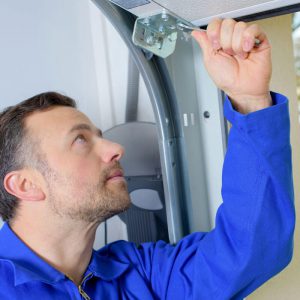 Has your garage door recently suffered damage? Maybe the elements have taken their toll on the paintjob and you're noticing rust spots? These are just two of the reasons why you may want to hire us to install your new door in Framingham, MA – we don't mind about the reason, we are simply more than happy to help you today.
Choosing the Right Door
Not all garages are the same, nor is it likely that standard doors will suit all of your needs. At ABS Overhead Doors, we specialize in sliding doors, standard doors and all types in between. That's why we'll advise you on the best type of door to suit your requirements – all without charging high end prices.
Our customers are important to us and if you aren't satisfied with your entry way, then consider us your first port of call. We can install doors of all types, sizes and materials – and we offer a whole host of accessories and other unique features, too. There's no project too big or too small, and we've been providing our services to residential home owners as much as commercial premises managers.
We understand the ins and outs of new garage door installations and we'd be more than happy to help you today. Our team have access to some of the most advanced hardware on the planet, and this makes fitting hinges and fixtures a very straight forward task. We'd never recommend that our customers attempt to install their new doors themselves, as this can be both time consuming and dangerous.
Trust our team to take care of the unique processes involved, including measurements, fitting, alignment and then functionality. We pride ourselves on our quality services without having to introduce a whopping price tag, and if there's one thing that our clients enjoy most about our services it's our reliability.
We can be reached by phone or email at any time, and our friendly team of advisors are always on hand to help with advice, quotes and bookings. If you have a new door that you'd like installed within your home or garage then get in touch with us today, and we'll take care of the hard work for you.
We promise to remain affordable, friendly and professional at all times – and we could be in and out of your home within a matter of hours, so call us right now!